YOU DO NOT WANT TO MISS OUT...
Sign up to receive the truth on what's going on in this county.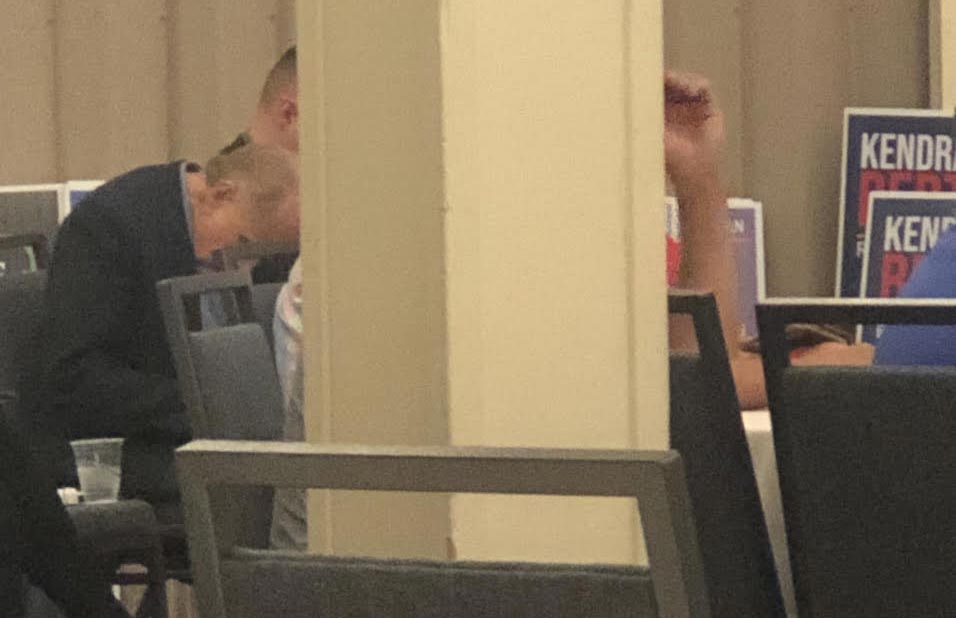 So this guy who talks like Elmer Fud, who looks like he ate Anthony Hopkins' soul, and now we're told he can't stay awake?
So is his belly full from Anthony Hopkins' soul-eating?
Or is this dude just too damn lethargic to participate in a candidate event?
Imagine what wonders this dude could do for our County……that was sarcasm.
What the hell has Lockard ever done better than you that makes him more qualified than you to run for county commissioner?
A lifelong system employee, Lockard offers nothing good, in my opinion.
No one even knew or knows who this guy is from all I've spoken to.
Now Commissioner Kitty Jung is campaigning with him?
I could write a book on Jung, but I, and we are just glad she's termed out and won't be representing us further. Thank God.
Look, we need new leadership that actually stays awake to the important issues facing us all.
If he can't stay awake for an interview, what the hell makes us think he can effectively run our lives?
Supported by globalist Soros and crew, this dude should scare the hell out of you.
We need people of the people by the people, here in our County, with our best interests in mind, to represent us.
Mike Clark is that man.
He has fought for us relentlessly against all the personal attacks the system has thrown at him.
He returned the Incline Village money, he saved property owners a 100% tax increase, and he stands alone fighting for you!
Fight for him via your vote!
Vote for Mike Clark, and put this globalist-backed lethargic Lockard back to bed.
We don't need him or his handlers. We need Mike Clark!
Vote Mike Clark!
Beadles
P.S.
Look for the $100,000 rewards I'll be putting out shortly. The corruption MUST end!
DISCLAIMER:
These thoughts, statements, and opinions are my own, not of any club, committee, organization, etc.
YOU DO NOT WANT TO MISS OUT...
Sign up to receive the truth on what's going on in this county.