YOU DO NOT WANT TO MISS OUT...
Sign up to receive the truth on what's going on in this county.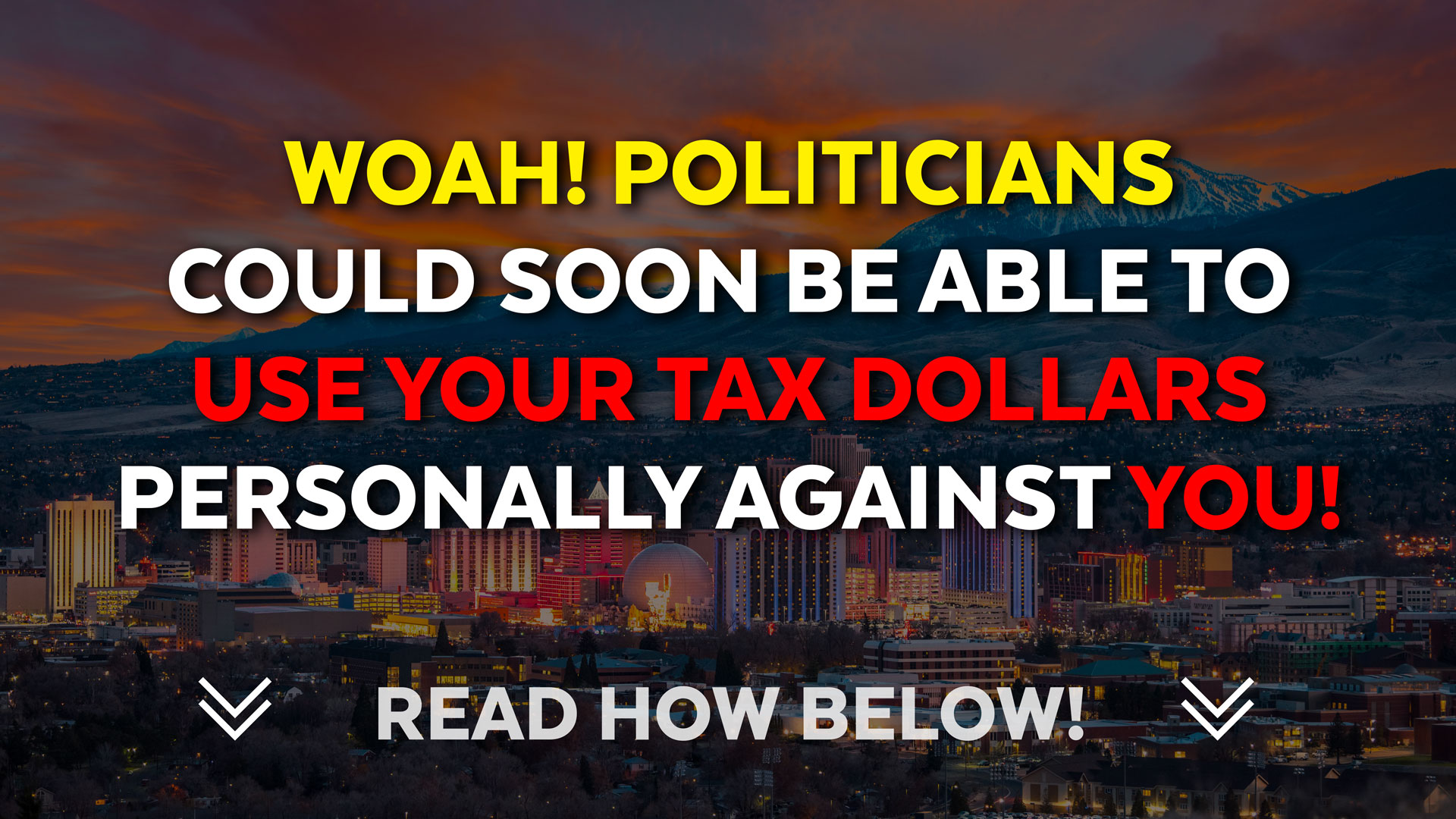 Read Our Press Release on This Issue Here: https://operationsunlight.com/2022/06/20/taxpayers-threatened-for-criticizing-public-servant-malfeasance-in-washoe-county/
At this point, nothing surprises us anymore with these so-called public servants of ours…
We see the press like Mark Robison at the RGJ constantly downplay allegations of taking money for favors, sex in the office, racism, etc., against these so-called public servants of ours. So it's tough for people to get the real deal on what's going on nowadays.
Side note: if we're going to play this corrupt election game, why hasn't the RGJ called the Clark-Lucey or Herman-Leonard race yet? They were quick to call so many others? Are they waiting for a mysterious pallet of ballots to arrive 4-7 days after the election? The clear winners are Clark and Herman, and have been called by several media outlets as such, so what's the deal with the RGJ?
Back to the next commissioner meeting: it's worth pointing out that the latest agenda for the Board Of County Commissioners appears to be loaded with pay raises, new hires, donations, etc., which is crazy as we race into a depression caused by so many so-called public servants—but you want to know what's really nuts?
Free legal money to the Commissioners etc., if they get sued or want to sue!
So what's Bob Lucey, AKA Lame Duck Lucey, AKA Bob "Lucifer", and the other commissioners (asides from Jeanne Herman) considering passing?
Let's take a look:
https://www.washoecounty.gov/bcc/board_committees/2022/files/BCC—6.21.22.pdf
#18
Recommendation to adopt a Comprehensive Employee Support Plan to assist Washoe County employees by providing payment for legal and personal services by outside third-party organizations in situations where employees are unfairly publicly attacked, harassed, or disparaged by members of the public or by political organizations as determined on a case-by-case basis by the Washoe County Manager with input from the Washoe County Workplace Violence Committee. The objective of the program would be to provide employees support against attacks, harassment, or disparagement that occur or originate outside of the workplace but that relate in some significant degree to the role of the subject employees as employees of the county. As such, situations where this program would be utilized are those that would fall outside the scope of representation by the District Attorney's Office or other statutorily or otherwise designated legal counsel, or the scope of services typically provided in-house by county departments. Possible outside organizations to be hired under this program include but are not limited to law firms and public relations organizations. If approved, authorize the Manager to make expenditures not to exceed $150,000 (aggregate) per fiscal year, with any expenditures above that amount requiring specific approval by the Board of County Commissioners. And if adopted, direct the Manager's Office to work with HR, the DA's Office, and other appropriate county staff and departments to implement the plan. Manager's Office. (All Commission Districts.) FOR POSSIBLE ACTION 1
So what the hell is this?
Well, it appears the commissioners, county managers, assistant managers, or certain employees could receive up to $150,000 per year to hire third-party attorneys to sue or defend these people. Also, it could be even more than $150,000 with BOARD approval!
LMAO, they think you and I are stupid.
They have to be kidding us, right?
Sadly, no.
So if they do nefarious things and the public calls them out personally, they could hire top-notch third-party attorneys to defend or sue us with a potentially never-ending tab of expenses on the taxpayer's dime?
This, folks, is why these people have to go.
If you look at our previous posts on many of these people, it's clear they need to be sued. It's clear they have potential legal issues heading their way. So, in theory, if these people are criminals who rob, steal and plunder from us, we may have to pay for them to attack us again or pay for their defense!
I wonder if the so-called press sees the corruption here and calls it out.
Will you?
The meeting is this Tuesday at 1001 E. 9Th Street in Reno, and it starts around 10 am; it might be worth dropping by and telling them to stop being pricks and be our servants, then they wouldn't have to worry about lawsuits!
The RGJ was contacted for comment, but no response has been given as of yet.
Beadles
DISCLAIMER:
These thoughts, statements, and opinions are my own, not of any club, committee, organization, etc.
YOU DO NOT WANT TO MISS OUT...
Sign up to receive the truth on what's going on in this county.