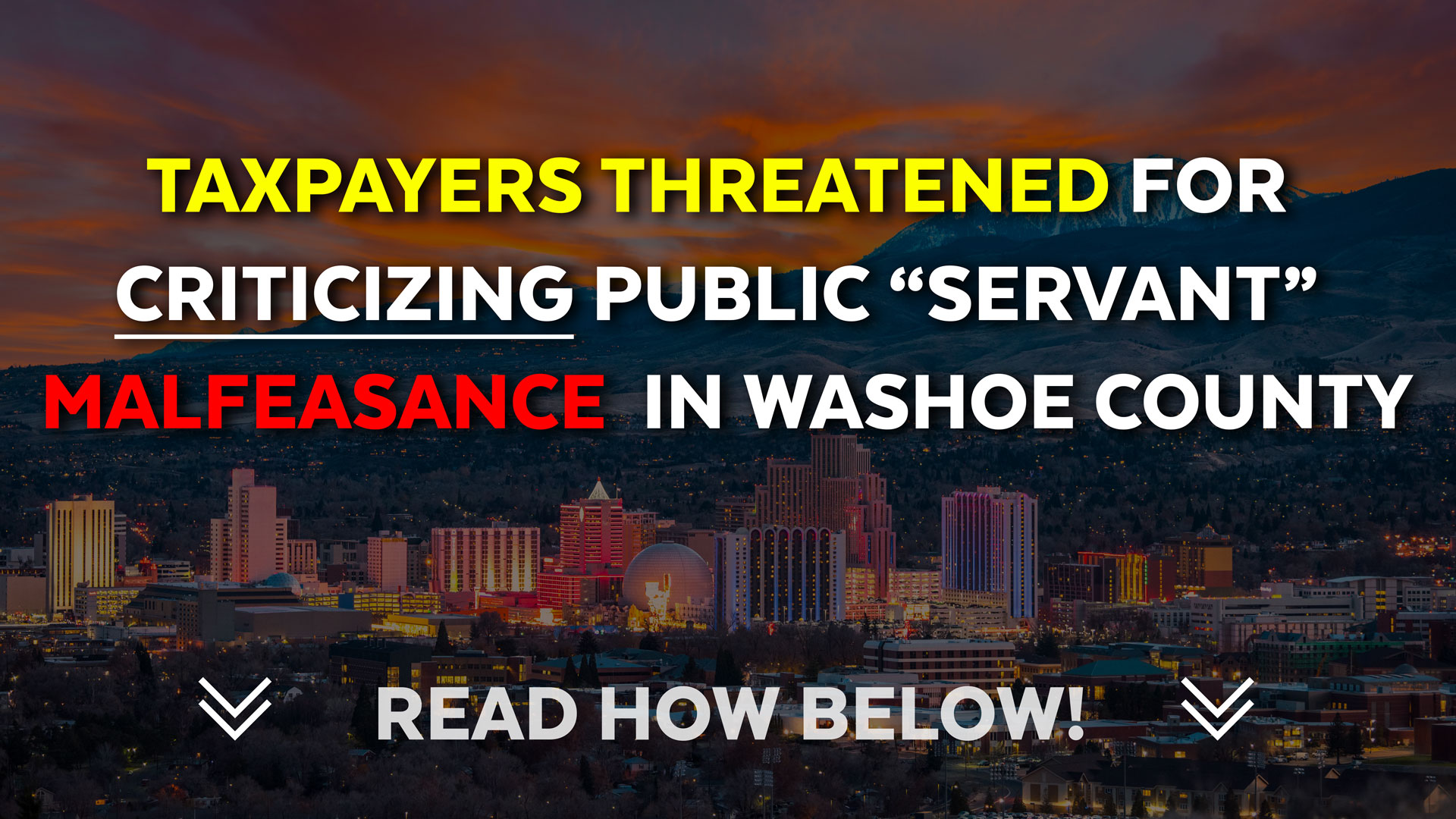 Taxpayers Threatened for Criticizing Public "Servant" Malfeasance in Washoe County
Free Speech for The People, Accountability of Government Officials At Risk If New Legislation is Passed
Washoe County – June 20th, 2022
– As The United States tumbles headlong into a recession, Washoe County Commissioners are attempting to siphon taxpayer funds into their own personal legal and PR slush fund to use against anyone criticizing them.
In this week's Agenda Item #18, the Washoe Board of County Commissioners is calling for a new "Comprehensive Employee Support Plan" that will provide $150,000, potentially endless, "payments for legal and personal services…in situations where [Washoe County] employees are unfairly publicly attacked, harassed, or disparaged." They're stealing with both hands, and we're not sure this is even legal."
Critics of the bill cite the risks to the First Amendment and the ability of the people of Washoe County to demand redress of grievances against the government.
Robert Beadles, an advocate for Constitutional government in Washoe County describes the situation, "This 'Support Plan' is a weapon against government accountability. It's meant to silence the patriots of Nevada. If we speak out, they want to target us with hired gun lawyers and PR attack dogs. We're heading into deep waters economically and Washoe County wants potentially endless taxpayer dollars to silence their critics. It's an insult to taxpayers and a direct threat to free speech."
The people of Washoe are urged to protest this bill by attending the next Washoe Board of County Commissioners meeting on Tuesday, June 21st at 10 am at 1001 E. 9th St. in Reno.
Read How This Affects Washoe County Here: https://operationsunlight.com/2022/06/17/lucey-and-gang-at-it-again/
For Immediate Release:
Contact: Robert Beadles
Phone: 775-242-2999
Email: operationsunlight@protonmail.com