Sign Up For Important News and Beadles Bombs!
Don't miss out on important news and updates from OperationSunlight. Unsubscribe Anytime.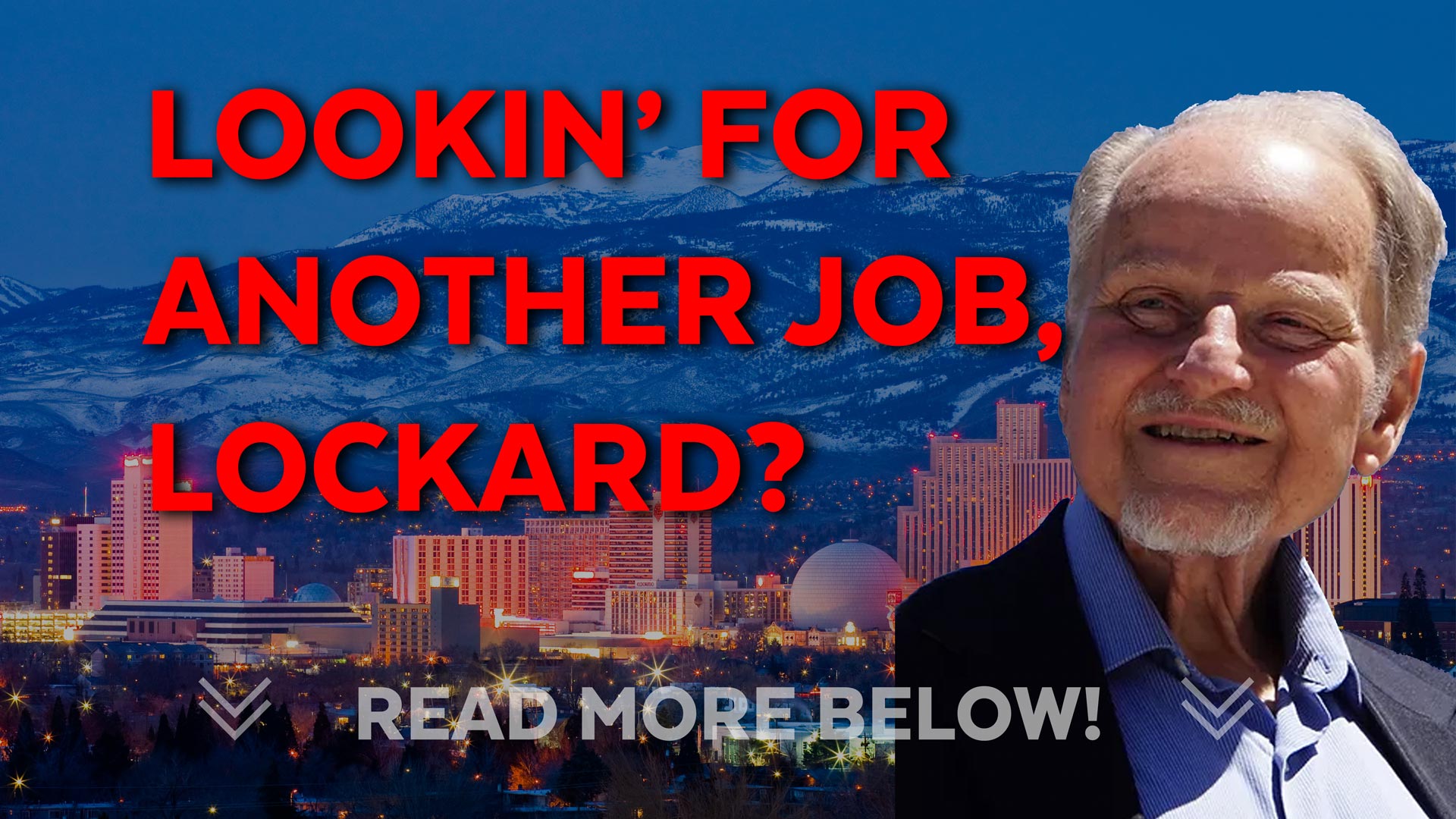 76-year-old Keith Lockard has worked for the machine for a long, long time.
According to the Washoe County Registrar of Voters, It appears he was a Republican until somewhere between 2018 and 2020, then switched to Democrat.

Why?
Now he's a Dem?
Is he looking for another job?
Did he hear his county commission district 2 was now leaning Democrat, and he'd be a shoo-in if he switched parties?
Also, after seeing what the Dems have done to our County and Country, why in the world would someone switch from Republican to Democrat?
We see just the opposite. Democrats in droves are fleeing to the Republican party.
Hell, even Joe Rogan said to vote Republican!
Here's a snippet of Lockard's bio on his website:
"My career spans 40 years as a civil, traffic, and transportation engineer for city and county governments – most notably employment with the City of Reno for 25+ years"
Now, to me, and in my sole opinion only.
He looks like he just ate a side of fava beans and, for the main course, Anthony Hopkins' soul.
That may seem mean, but hey, we all have our own observations and opinions.
Many have asked, what he has done of significance for our or any city or county in his 40 years of work?
That's a solid question.
Our roads are crap. Policies are crap. The homeless situation is crap, crime and so much more here, all crap.
Why bring in more of the same?
For God's sake, isn't it time we try a new approach?
Remind me again of the definition of insanity….oh yeah, it's doing the same thing over and over again, expecting a different result.
Let's try something NEW for a change!
Take Mike Clark, for example. He's been one of the only advocates for We The People.
He forced the county to return 10s of millions of dollars to the citizens.
Clark kept homeowners from paying astronomical NEW taxes against the machine.
Mike has stood in the gap between the machine who's coming for our rights, liberties, and money.
What's "lookin' for a job Lockard" done for us?
When has Lockard put himself between the machine and us?
Would he?
Why would he join the Dems?
Why would a lifelong Republican suddenly turn into a Democrat?
It sure doesn't pass my smell test.
We have enough lifelong bureaucrats.
It's time for a change.
It's time to back the people who back us, people like Mike Clark, not more of the same, or worse!
Vote Mike Clark. Through all the libel, slander, lies, and pain he's gone through for us, he's always had our backs and will continue to.
Vote Mike Clark County Commission District 2.
Beadles
P.S
Stay tuned for so much more in regard to Lungar Lyngar, Hidden' Hillary, and others….there isn't enough time in the day to show it all, but we'll try .-)
DISCLAIMER:
These thoughts, statements, and opinions are my own, not of any club, committee, organization, etc.
Sign Up For Important News and Beadles Bombs!
Don't miss out on important news and updates from OperationSunlight. Unsubscribe Anytime.